However hard you try to transform into an American or get adapted to the American culture, deep down you are sure to miss everything that you had gotten used to, growing up in your desh. You may crib about the hypocritical mentality, or the ever increasing population in the cities, or the squalor and garbage filled roads. But there are certain things that you will always crave for.
We give you top five things that desis miss in videsh!
Home Cooked Food
Home cooked food or rather mom-cooked food is something every desi craves for within a week of enjoying pizzas, burgers, sandwiches and all the delicacies of fast food chain.
Every mom's dialogue "Ek din tujhe in rotiyon ki yaad zaroor aayegi" (One day you will crave for these chapatis) strikes her kid like a thunderbolt when he or she yearns for the sight of roti on American streets.
Festivals and Holidays
Forget about festivals and holidays, you wouldn't even remember the day of the week once you start working your arse off in the US. Raksha Bandhan, Eid, Diwali, Ramzan, and Holi would be your frequent google search queries to explain it to your American friends and when you try to recollect the last time you celebrated the same with your families. All you would look forward to is the American Independence Day, Halloween, Thanksgiving, Christmas and New Year!
Speaking In Your Native Language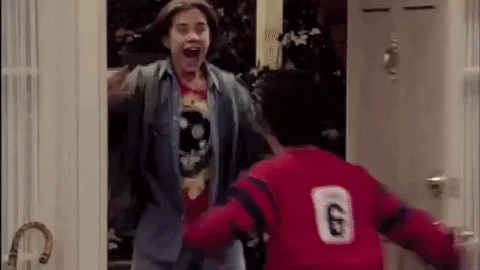 There would be days when accentuating English in the American way will be the norm and fad that you religiously follow, "coz you wanna sound like an American". But few months down the line, your desi instinct would frantically search for someone with whom you can talk freely in your native language, or at least in Hindi.
Desi Weddings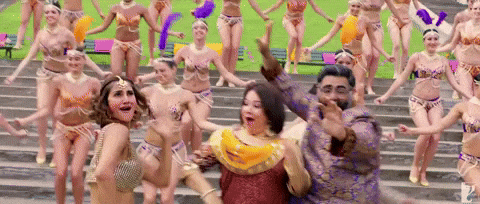 Yes, the American weddings among chandeliers and champagne might look cool and classy; you would love to be the bride's maid or the best man and be dressed in beautiful gowns or borrowed tuxedos. But the elite American weddings miss the charm of desi weddings with their raucous baraat and the crazy dance.
Street Shopping and Bargaining
Shopping in the US is definitely an expensive affair and waiting for those discounted shopping durations can be quite intimidating for desis who have gotten used to street shopping and bargaining back home. Buying a jacket for $20 in the US and buying it in a street shop back home for less than $6 makes a huge difference!
Do you have a something else that you miss?
Feel free to share in the comments section. We genuinely empathize with every desi who is finding his feet in this most sought after videsh!