Celebrate New York Restaurant Week With Our Top 10 Desi Hunts
It is New York restaurant week and DissDash is all excited with a list of top 10 Desi restaurants for you to try out. Be it Indian, Sri Lankan, Bangladeshi or Pakistani, we have all the best restaurants serving mouthwatering delicacies in our list. So if you wish to go for a South Asian platter in the glitzy New York city streets, cease contemplating about the outlets and pick your eatery right here!
1. Sigiri
The kitchens of Sigiri serve you food with spice-laden aromas that waft from the kitchens of this restaurant. The restaurant is owned by a Sri Lankan couple who bring authentic food from their country to the people in New York.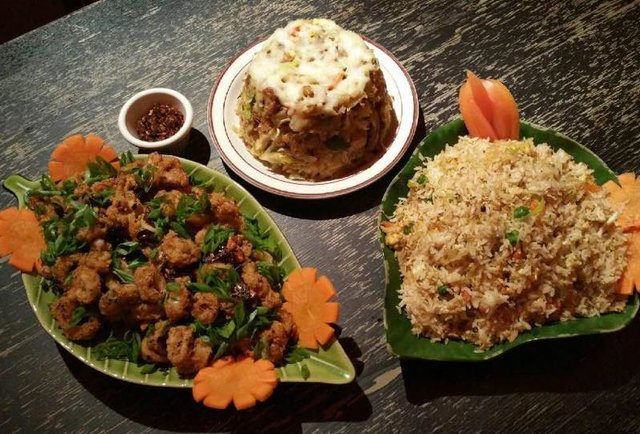 Some of the best dishes to try here are crab leg curry, chicken lamprais, chewy, chicken curry, plantain curry, fiery onion-chili chutney, battered and fried boiled egg, tuna cutlet and eggplant pickle. Served in traditional form, with coconut and plantains being the major ingredients, this place has more to offer than can be imagined.
2. Lakruwana
The eatery situated close to Staten Island Railway, Lakruwana is a treasure hunt for Sri Lankan cuisine. Sundays are extra special as they serve rich Sri Lankan food in a buffet. The best part about this place is not just the ambiance, but also the way the food awaits the hungry people marching in for a treat to their palates – in clay pots set over flames.
Yes! This place is sure to pique your curiosity about the taste of Sri Lankan food that is so fondly served here.
3. Spicy Lanka
Beautiful interiors and shiny black tables reflecting the blue skies can never go unnoticed in Spicy Lanka. Deep-fried truncheons that can be seen as a crossover between Indian samosas and Chinese egg rolls are a must to check out over here.
Apart from them, large rice platters with a huge helping of spicy curries and pappadam are the best way to pamper yourselves in this amazing restaurant.
4. Vatan
If you wish to have all flavors on your platter, Gujarati cuisine stands on top of the option. Sweet, sour, spice and salt, and there you go. The best place to enjoy this all during the special occasion of New York Food Festival is to head out to Vatan, claimed to be undoubtedly the best in serving Gujju food.
A fully filled Gujarati platter consists khaman, chana masala, delicate little samosas, spicy okra, boiled yellow lentils, and bland potato mixture, served with Indian flatbread made of wheat. You cannot miss the yummy dessert that follows after the filling main course served here.
5. Tamarind Tribeca
Known to be one of the finest restaurants in New York, this is run by the famous Avtar Walia. This place brings the bold and authentic Indian dishes to fore and fills up the platter with brilliant food in vibrant colors and inexplicable flavors that can give you a glimpse of Indian tradition.
If you are a foodie, the resplendent interiors and the tantalizing food will surely cheer you up. Some of the best dishes from executive lunch served here include shrimp moiley, Goan avocado salad, mushroom xaucti, among others. This fine-dining restaurant also offers great wine.
6. The Masalawala
If you are craving for some good Pakistani and Mughlai dishes for the weekend, The Masalawala is the best place to go. Established by Roni Mazumdar in 2011, the restaurant aims to deliver all the mouthwatering Pakistani dishes to your table. The aroma, the flavor, the spice, and the ambiance can make any person go for more.
They offer you wide variety of dishes such as lamb bhuna roll, Grilled Chilean Sea Bass, Kashmiri Saffron Chicken, etc., apart from the street side bites they include in their menu.
7. Haandi Restaurant
This restaurant offers all the South Asian dishes one can think of. It is the one-stop for a wonderful South Asian cuisine as it includes Indian, Pakistani and Bangladeshi food as part of its menu and leaves no stone unturned to meet the respective flavors while bringing them up for you.
The restaurant is a hub for all cabbies as it is located in the main area, easily identified by anyone crossing it. The food served here have lamb shanks emerging from oily red lagoons, rich green gravy, yellow biriyani, freshly buttered naan and also hard-to-find dishes like paya-cow foot soup. Indeed it will be a treasure hunt of wonderful food.
8. Al Humza
The halal hub of New York, Al Humza offers great Pakistani dishes seasoned with native spices drenched in spicy curries. You can also opt for a take away from the eatery. Situated in Staten Island, the place offers a variety of chicken and meat delicacies.
Be it appetizers or main course meal, Al Humza will never disappoint you. Pocket-friendly restaurant with a Desi flavor, that is Al Humza for you.
9. Boishakhi Restaurant
One of the best Bangladeshi restaurants, Boishakhi will always be your go-to place whenever you crave for some bong food. Shutki vorta, a dish which is a rough crush of little-dried fish is an example of how delicious a Bangladeshi platter can be.
Apart from a myriad of fish-based dishes, meat also forms an important part of the well-designed menu. If you love fish, head straight to Boishakhi.
10. Milon
Milon is a traditional Bangladeshi-Indian restaurant that has been serving Desi food for close to three decades. The restaurant aims to offer rich food cooked in native spices served with appropriate condiments, making the platter colorful and delicious.
A large number of dishes made with chicken can be found in the menu, leaving you totally perplexed with what to choose and what to leave!
We hope you have already made your choice from the above list. Do not forget to leave your comments about the food and the restaurants you have tried from our list. Happy binging!!