Theobroma: South-Asia's Top 5 Brunches
Sneha
A lover of bright lights, travel, and inspiring reads, Sneha…
Brunches promise great food, friends and some fine dining. South-East Asia's vibrant and exotic culinary culture forms the perfect backdrop for some of the best brunches across the globe. We chart out the top five brunches across India, Sri Lanka and Pakistan.
1. Seven Kitchens, Mumbai:
With a massive culinary spread, one is spoilt for choice. While divulging in the restaurant's wonderful array of global cuisines, visitors unwind with its live entertainment and luxurious ambiance, while sipping on one of the restaurant's choicest beverage.  Located the Palladium Hotel, the restaurant is one of the largest dining options.
2. Al Bustan, Karachi:
Situated amidst Karachi's bustling roadways, Al Bustan in Karachi serves some of the city's croissants. Be it weekday or weekend brunches, the restaurant, situated at Karachi's upmarket Movenpick Hotel, does not leave one disappointed. It blends the old-world charm with freshly baked danish buns, pancakes, waffles, yogurt and grills that feature across its expansive spread.
3. English Cake Company, Colombo:
Ever since opening its doors in 2012 in Good Market at Battarmulla, the family-owned English Cake Company has clocked footfall that range from those that relish its elegant pavlovas to others who heartily slurp the restaurant's homemade yogurts.
4. London Bubble Company, Mumbai: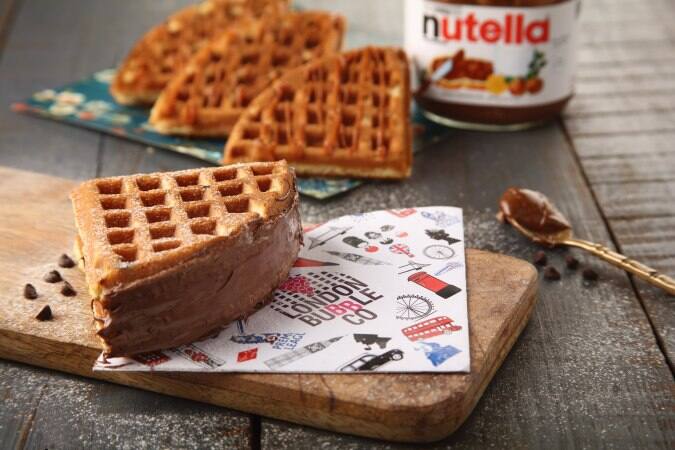 If you're scouting for a spot to score waffles and pancakes that are promised to be 100% vegetarian by the chef, Mumbai's London Bubble Company is your best bet. The restaurant is popular for its exciting brunch options that range from iced bubble chais, bubble waffle wraps and all-black waffles with black charcoal cake.
5. The Gallery Cafe, Colombo:
The Gallery Cafe dishes out some of Sri Lanka's best amidst its beautifully landscaped gardens. Some of the crowd favorites include black pork with sauteed water spinach and homemade ginger beer.
Sneha
A lover of bright lights, travel, and inspiring reads, Sneha is fascinated by the flurry of life and indulges in writing about the world's quirks!