This Is Us: Tonight We'll Finally Know How Jack Pearson Died – Tissues Anyone??
We all love Jack Pearson from This Is Us and yes, it will be tough to hold back our tears watching one of the best characters in America's favorite tele-series breathe his last Sunday's post-Super Bowl episode. He has been the fun person everybody loved watching, whose life was totally relatable to any typical American trying to meet ends to see his family content and happy.
Jack is kind-hearted, living a simple, straightforward life, who loves his wife and kids the most. Although he himself dealt with a rough childhood, living with an alcoholic and abusive father, and later joining the Army and serving as a mechanic in the Vietnam War, Jack ensured a to give his family an uncomplicated life and keep them happy.
Put in Milo Ventimiglia's words (the man who plays Jack Pearson in This Is Us), "What I love about him is, his intention is always good. It's always honorable. It's just sometimes misdirected, given feelings of hurt, or feelings of separation from his wife, or things he can't control."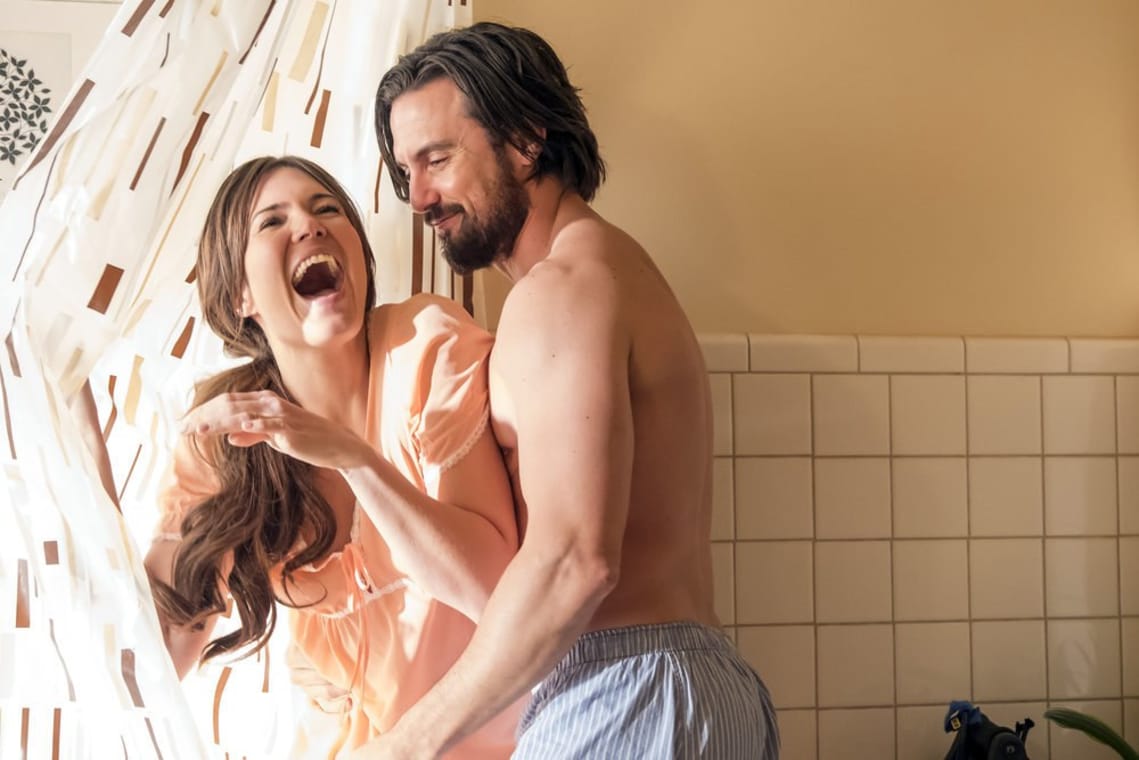 Like every ordinary person, Jack too had a dream of building his own company, but the responsibility of feeding his family overtook his dreams and passions, and working his best to give a decent life to them became the central motive in his life. As a father, he ensured he never treated his kids the way he was treated by his father. Adopting a third son, Randall, after one of his triplets was stillborn, and raising three kids of the same age (Kevin and Kate, the biological twins, and Randall) needs a lot of courage and patience. This Is Us shows how remarkably Jack and Rebecca deal with the kids, even when it was emotionally draining for them and providing for such a large family was getting expensive. He was an amazing father to the kids. Like every growing kid, his children too had multiple issues; for example, Randall had identity issues over being a black boy in an all-white family, Kate struggled with her weight, and Kevin felt invisible. But Jack tried to help his kids out all while making enough money to support his family.
One of the best things about Jack and Rebecca's relationship is that they never sleep over an unfinished issue. They deal with their problems together and find a solution to it. They are the perfect couple, totally in love, holding enormous respect towards each other and accepting the other the way they are. Their relationship is not an ideal one, wherein you get to see the "love is in the air" moments alone; they fight and argue like every couple but never hold any grudge. Jack loves Rebecca to the core and makes sure he gives time to her even when working really hard for them. He was a man no woman can stop desiring; a dream husband of every woman.
The Big Reveal
So how do you think such a brilliant character met his sad fate? There have too many speculations regarding his death. The surprise that was held for so long will be disclosed tonight.
The traumatic final scene of This Is Us shows Jack cleaning the kitchen for his wife, who is fast asleep after watching the Super Bowl with him. Here too he doesn't fail to charm us as he displays his love for his wife and chooses to help her when he could have been the gruff man who shares none of the household chores. He turns off the slow cooker not realizing it has a faulty switch. Moments after he goes to bed the kitchen bursts into flames after a dish towel catches fire from sparks from the kitchen appliance. Thus, a kitchen fire claims the life of Jack Pearson.
Be sure to watch the show and let us know what you felt in the comments section.